Best Places to Stay in London
26 Nov 2019
Ahh, London. It's a sprawling metropolis, right? Well, not quite. As all Londoners know, our capital is actually more of a collection of little neighbourhoods, each with its own unique character and vibe.
That's why, at Native, we pride ourselves on knowing all our areas inside out, giving you the chance to live like a local, no matter which of our apartments you choose.
With 17 properties across London, there's something for everyone. So, here's our best places to stay with Native, to help you choose your neighbourhood.
Like bustling markets and historical intrigue? You'll love Borough & Southwark
Famous for being right on the Thames and playing host to London's biggest and best food market, Borough and the rest of Southwark are full of things to see, learn, eat and do. Along the river you'll find Shakespeare's Globe, the Golden Hinde (the first English ship to cross the globe), as well as tiny family-run restaurants, quirky pop-up craft shops and smart independent art galleries.
Where are you staying?
Native Bankside
Like serene green and a royal welcome? You'll love Hyde Park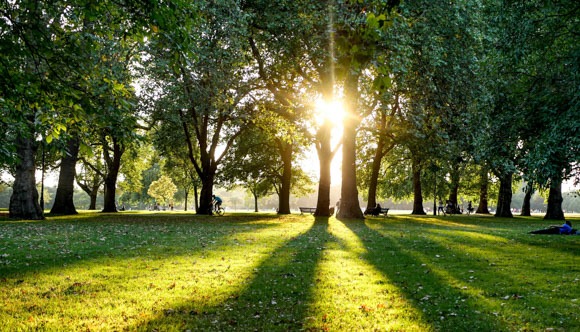 The largest of London's Royal Parks, it connects some of the city's best loved areas. There's Bayswater to the north, Mayfair to the east and Knightsbridge to the south, to name but a few. The park itself is a heavenly expanse of history within calm green space, with a lake you can swim in, sculptures, water features and a gallery. There's also the Serpentine Pavilion – a stunning temporary structure designed by a different, carefully selected, artist each year. All just a ten minute walk from Oxford Street.
Where are you staying?
Native Hyde Park
Native Mayfair
Like tradition and innovation? You'll love the City of London
The City is delightfully contradictory. It's where old meets new, formal meets quirky and quintessential Britishness meets the global economy. Gone are the bowler hats and bumbershoots, but that big business energy still pervades the whole district, bringing a celebratory vibe to the restaurants, bars, pubs and clubs where the suited and booted go to toast the end of the workday.
Where are you staying?
Native Bank
Native Cannon Street
Native City
Native Tower Hill
Native Fenchurch Street
Like leafy streets and waterside walks? You'll love Fulham
Dotted with pretty parks, antique shops, cafés and crafts, Fulham has a creative countryside vibe even in the heart of London's Zone 2. The beautiful Fulham Palace is well worth a visit, as are any of the brilliant gastro pubs, while culture vultures will flock to the London Theatre Workshop and the Grapefruit Gallery.
Where are you staying?
Native Fulham